Images 006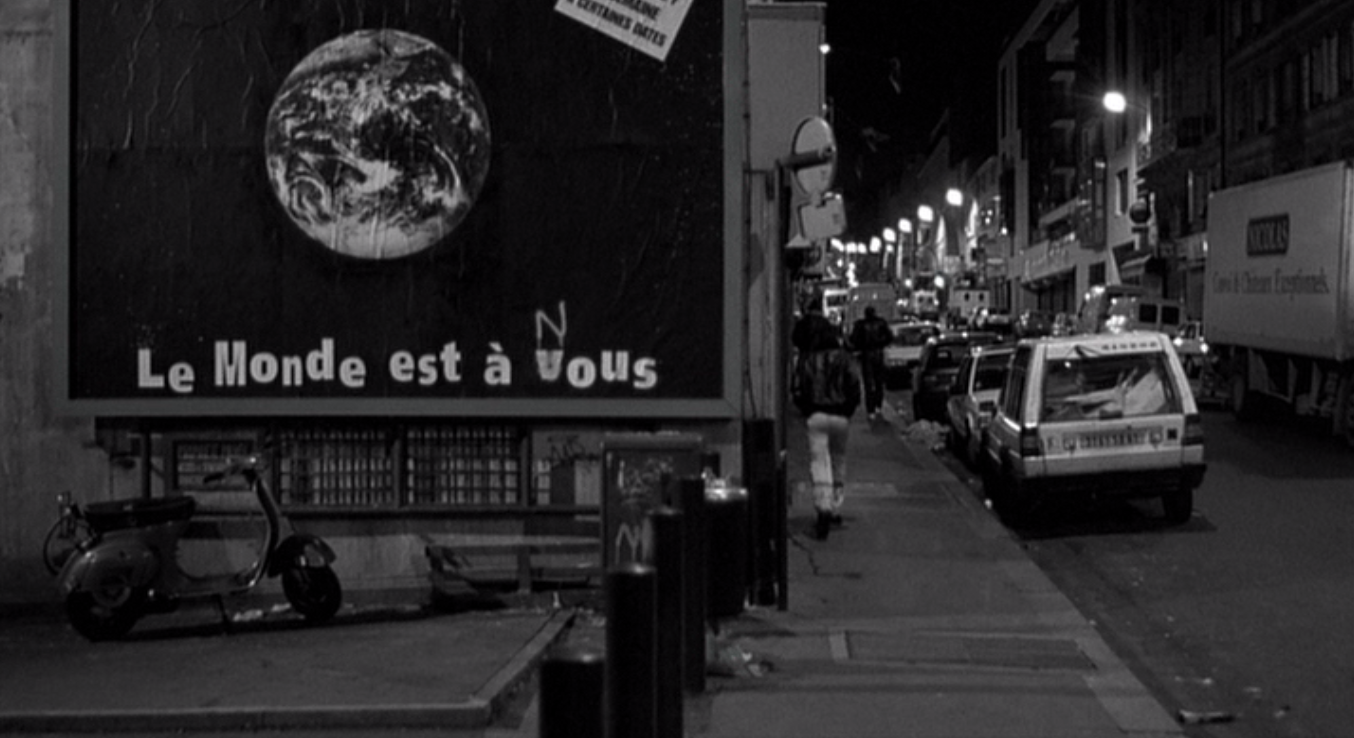 CP—001
CP—002
CP—003
CP—004
CP—005
Notes

1 The first image shows a still from cult classic 'La Haine' (1995) set in the banlieues of Paris with a poster bearing the phrase made famous in Scarface: the world is yours.

2 The second image shows Nas, whose album 1994 album Illmatic featured a song titled 'the World is Yours'.
Whose world is this?
The world is yours
The world is yours
It's mine, it's mine, it's mine
Whose world is this?

3 Profiling local independent businesses, arts groups, clubs, and educational institutions using the theme of "the city is ours," we can investigate the ways in which the city offers different opportunities for individuals, communities, and investors i.e. the city is yours, mine, and ours.

4 Using different imagery, we can tailor the campaign to focus on, for example, the city as a hub for young creatives (CP—003), its quality educational institutes (CP—004), and the investment opportunities in Limerick (CP—005).




Project (6)
~ Limerick: City of Possibility
Background:
Limerick has had a number of brands over the years. These have included a focus on sports, heritage, and on the geography of Limerick itself.
While all have garnered some degree of success, we could argue that this branding has been fragmented, and doesn't fully reflect the urban experience of Limerick's residents and visitors.
---
Challenge:
Create a brand for Limerick that feels authentic, specific, exciting, and which accurately reflects the personality of Limerick.
---
Solution:
A brand which engages with the past, while looking forward to the future - one which tells a story of transformation.
---
Rationale:
For this brand to ring true, we cannot "gloss over" Limerick's troubled past, but rather, enter into dialogue with it, and look at its evolution.
As a smaller city, with a lower cost of living, a large student population, and a number of vacant buildings, Limerick offers real opportunities for people to build something from the ground up, and to buy in to an enthusiastic community of creatives, entrepreneurs etc.
The character of Limerick could be described as gritty, down to earth, and edgy. We want to give a sense of this rawness and possibility, while maintaining inclusivity across social strata.
---
Execution:
Limerick is a place you're proud to be from. A place that doesn't define itself in relation to other cities. A place where mobility, opportunity, and possibility are open to everyone:
Limerick: City of Possibility

To launch this brand, we now need to develop a campaign that is striking, provocative, and embodies the values outlined above.
One touchstone I landed on was the phrase "the world is yours." This brand for Limerick reminds them that they are worthy, the city is worthy, and the whole world should know it.
The city is yours
The city is mine
The city is ours
This concept could be realised as a poster campaign, a video/music video series, and during a live launch event.