Images 006
HG—001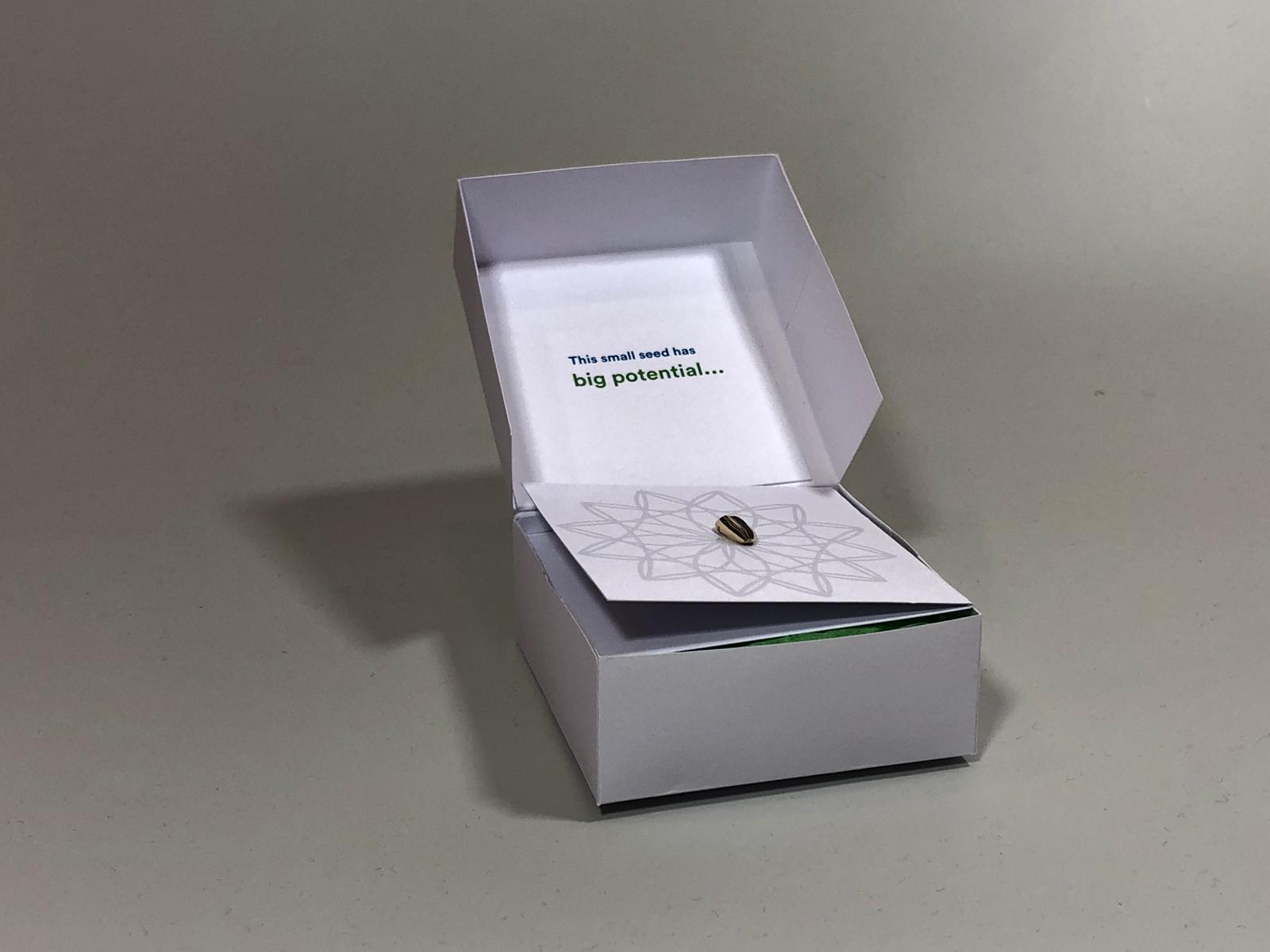 HG—002

HG—003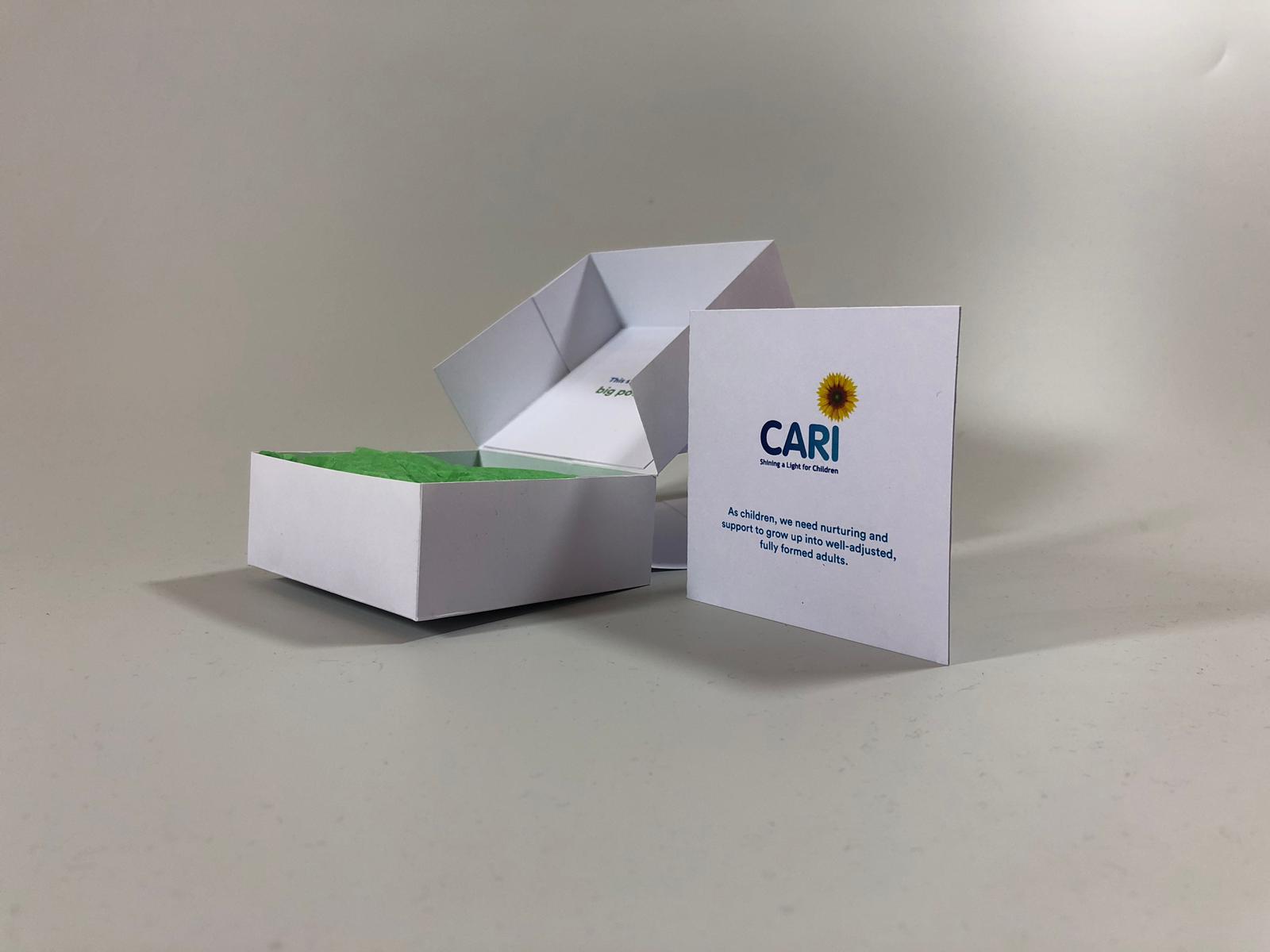 HG—004
Notes

1 As a piece of direct mail marketing, we wanted to add an element of mystery to the prototype, using a blank white box (within a white sleeve) which reveals nothing.

2 Upon opening the box a single sunflower seed is revealed, placed in the centre of a sunflower vector. The copy reads: This small seed has big potential...

3 The piece of card holding the sunflower seed opens up into a leaflet with the following copy:
As children, we need nurturing and support to grow up into well-adjusted, fully formed adults. Children who have suffered sexual abuse are more vulnerable, and need even more care and compassion to grow up into the people they are supposed to be.

CARI supports and provides therapy to these children at a crucial point in their lives, empowering them to build resilience and fulfil their potential. By donating to CARI, you are playing a part in rebuilding a child's future.

Donate today. Help them grow.





Project (6)
~ Help Them Grow
Background:
This was a project completed as an entry for the 2019
IAPI Direct Challenge
in association with An Post.This work was
exhibited
at the GPO Witness History Museum in April 2019.
---
Challenge:
Create a pitch and prototype for a direct mail campaign for a charity of our choice. We chose the
CARI Foundation
, now we had to encourage people to donate.
---
Solution:
A campaign which focused on the good work of the organisation, rather than on raising awareness of the issue at hand.
---
Rationale:
While many people may never have heard of CARI, everybody knows the damage child sexual abuse can do. This is not something we need to drive home to our audience.
Instead, we focused on the specific positives CARI can offer. Our insight is that as children, we are exceptionally malleable, and the things that happen to us at this stage of our lives can play a large part of shaping our futures. This is precisely why CARI's mission is so important.
---
Execution:
CARI sets a foundation for children to leave their experiences in the past and fulfil their potential. We ask our audiences to reflect on this and consider how by nurturing and caring for a child, we can help them grow into who they are supposed to be.

CARI: Help Them Grow

We created a box containing a single seed, enclosed with a leaflet on CARI. We also developed a new take on their existing logo, inserting a sunflower as the dot on their letter 'i'.
If people plant the seeds, the flower will become a regular reminder of CARI in their homes, and the flower these seeds will grow into represents the resilience of children, and will serve as a powerful symbol of CARI's mission.