Campaign messaging
Social media copy
Project management
Too Into You is a campaign for
Women's Aid
to raise awareness about abusive relationships among young people and encourage them to seek support.
We wanted to highlight that 'abuse' doesn't just mean physical abuse, but also more subtle forms of coercion.
Every year the campaign is updated to address new concerns, reach new audiences and maximise new channels. This campaign has a dedicated
website
and runs on
Instagram
, Snapchat and TikTok via posts, videos, Instagram Stories and the hashtags #TooIntoYou and #YesItsAbuse.

Mural in Temple Bar by Subset

Too Into You posters maintain a strategic presence in colleges, universities and young women's restrooms across the country and every year creative activations create new interest and momentum behind the campaign. This can include everything from giveaways to influence partnerships, public events and more.

The campaign has led to over 17,000 visits to the Too Into You website in 2021. The campaign has also raised awareness among the general population, giving them the knowledge and terminology to recognise signs and talk about abuse. In 2021, Too Into You won the European Parliament's European Citizenship Prize for exceptional achievements. The campaign has also gained significant coverage in the press.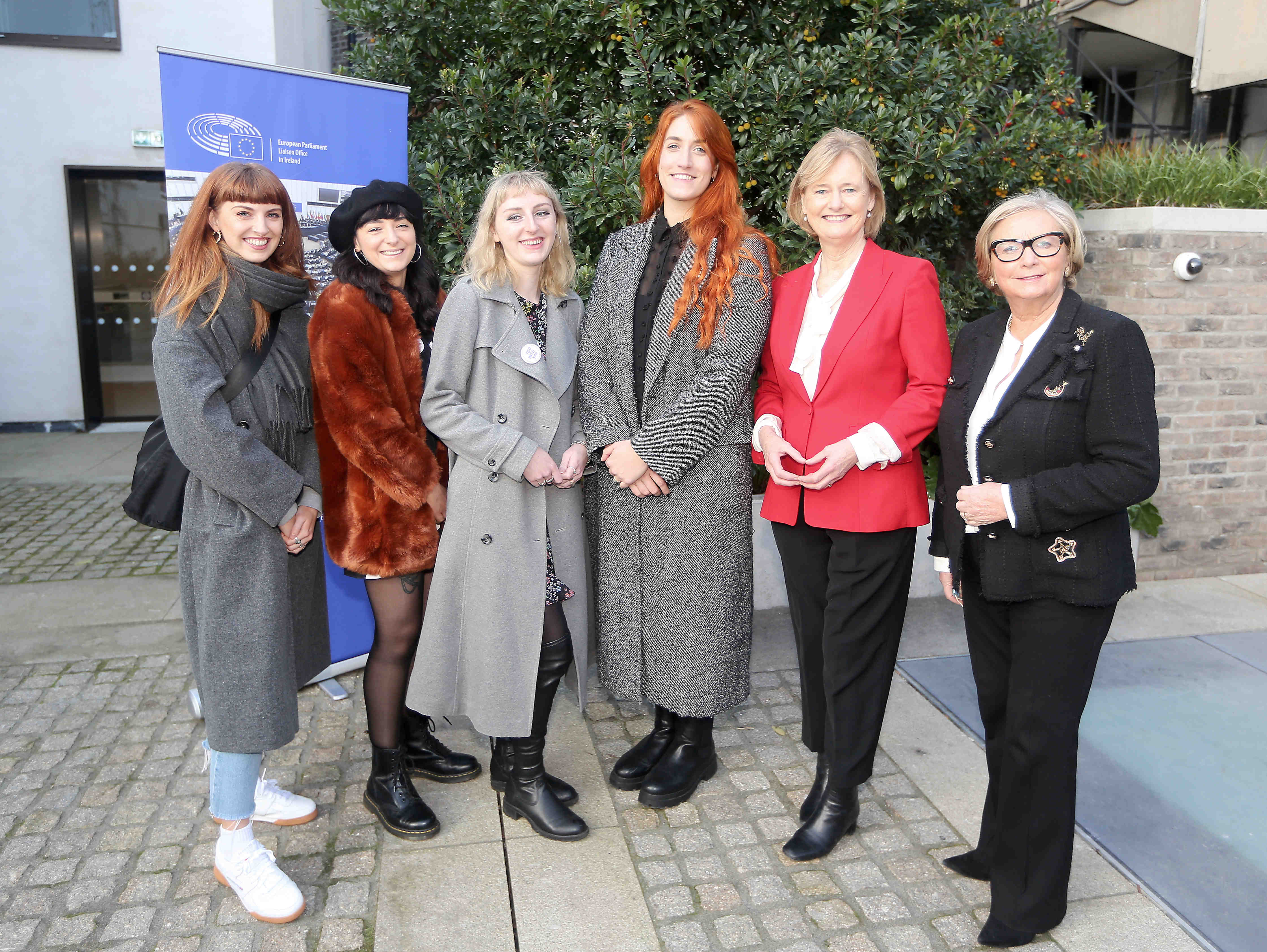 Mary Hayes, Too Into You campaign leader, accepts the EU Citizen's Prize in a Dublin ceremony, alongside Katy, Amy and Lauren, the creative team at Language, with Deirdre Clune MEP and Frances Fitzgerald MEP